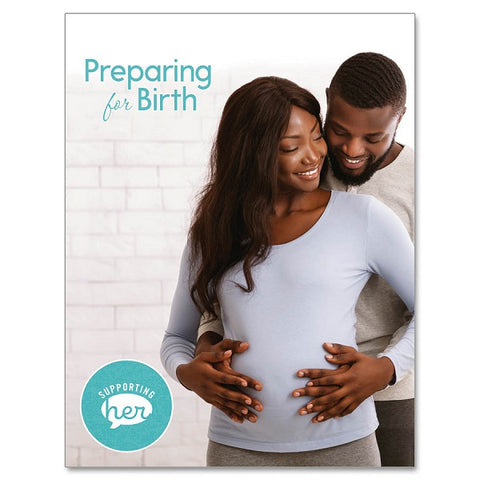 How Supporting Her Leveled Up Online Classes
SupportingHer is an online class for partners that teaches practical and useful skills for labor support. After a recent focus group with their students, the team at SupportingHer realized that they were missing an important tool to help their clients prepare for birth. We spoke with Alice Turner, Lead Educator and Owner of SupporthingHer, to find out more. 
How did SupportingHer come about and what do you do? 
As a Lamaze Childbirth Educator and Doula, I have worked with hundreds of parents to help them prepare for birth and manage labor. While teaching a childbirth class, the partners and dads gathered together in a group and I noticed that they were more talkative and engaged in the group than in the traditional class setting. I realized that partners needed a convenient way to prepare for their support role during labor and birth and set to work creating the SupportingHer online course for partners.
For the past three years, our online, self-paced course has helped partners feel more prepared and confident about their role in birth. In addition, we host live streaming Q&A sessions, live virtual childbirth classes and regularly share birth topics on our YouTube channel. 
Are there any challenges to providing virtual classes? 
Our self-paced online course works well for most, but others need more one-on-one support or additional resources to help them prepare for their birth experience. When we realized these challenges, we developed new ways to reach and support partners, like our YouTube channel and live childbirth classes. We also identified that we could help reinforce learning by providing handouts and a book they could use to follow along in the course. We starting offering Plumtree Baby's Preparing for Birth, branded for us, to supplement the course. Partners have been really excited to receive the book and are eager to follow along in our live classes.
Why did you decide to order custom branded books?
I've been using Preparing for Birth books for years in childbirth classes and with our doula clients. When I learned about the custom branding option, I recognized that I could add more professionalism to our classes and the cost of the branded books was actually less than I expected.
When you were choosing your options for a branded book, what was important to you?
I really liked the option to choose my cover image. Since SupportingHer is for partners, it was important that to have a cover image that featured a partner. With our logo and colors, the books integrate with our course and look consistent with our brand. I was also excited that I could choose content to add to the back cover. I opted to include information on our YouTube channel since it is an important part of the business and I wanted parents to refer back to it for additional content. 
What advice would you give others considering a branded book?
The process was easy and quick! The preview I received showed me exactly what the book would look like and I was able to make a few small changes before printing. The printed books look great!
Branded books are a business investment, but they have a big payoff by helping me market my services and identify my brand. I think there are a lot of other businesses that could benefit from doing the same. Plus, I was buying 25 books at a time and spending more per book than my custom books cost. It made a lot of sense to get branded books. 
Our thanks go out to Alice for the interview and her support as a long-term customer. 
If you are interested in learning more about customizing a book for your business, click here for information. 
---