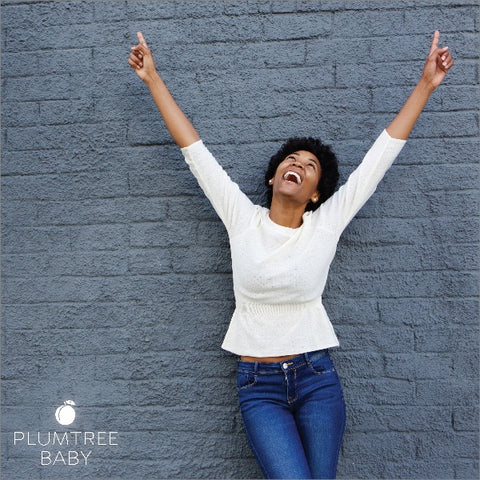 Four Ways to Refresh Your Classes
When you have been teaching for a while, it is easy to get stuck in a routine. Sometimes, using a fresh idea or making a few small adjustments brings a new level of excitement to classes. Try one or more of these ideas to help shake things up:
1. Get active with stages of labor
Maybe you usually show a video and then give a quiz. Mix it up with a new approach:
Have students brainstorm creative new names for each stage and phase of labor. You may be impressed with the ideas they come up with and this exercise will help them remember the information. Early labor might become the "excited but you should sleep phase."
Ask parents to read ahead in their book and come prepared to play the stages of labor game.
Have parents draw pictures to represent each phase/stage as you discuss them. Encourage them to add creative details to help them remember. For example, draw a fan for transition to remember to keep mom cool.
2. Mix up the "flow" of topics
There are several ways you can approach this idea:
Take a long topic and break it into shorter segments.
If there is an important topic that you normally teach toward the end, such as postpartum recovery, move it to the middle or even the early part of the course. This ensures you won't run out of time and helps parents be more proactive about making preparations for their recovery.
Do mini labor rehearsals, relaxation exercises or position practices throughout a course (or throughout the day) instead of all at once.
3. Upgrade your visual aids
If your visual aids are looking worn out or your posters and PowerPoints were published more than 5-10 years ago, it is time to upgrade! While birth doesn't change much, if something looks dated, parents are less likely to pay attention or find the resource relevant.
Sort through your visuals and consider whether the style, content and images are still current. Make a list of what needs replacing and budget for it (you don't have to do it all at once - make wish list!).  Ask a friend to help you decide if a resource needs to be upgraded. A fresh set of eyes can be more objective. Even if the visual aid is still current, if it is worn or wrinkled, consider replacing it. 
4. Bring in a guest speaker
It is fun and rewarding to learn from other birth professionals or those in complementary fields. Inviting a speaker can also help you network, which can build your referral base and lead to many additional benefits. Here are some ideas of who to ask:
Pediatrician
Lactation consultant
Physical therapist
Mental health professional
Newborn care specialist
Yoga instructor
Doula (to assist with labor rehearsals and/or answer questions)
Other childbirth educators (get a different perspective by watching another teacher in action)
Instead of overwhelming yourself with many changes at once, integrate these changes gradually, one at a time. If you feel like your entire curriculum needs an overhaul or you are a new educator who doesn't have lesson plans yet, then check out our teaching resources for an excellent, out of the box approach that includes lesson plans, activities, visual aids and more.
Do you have a great suggestion to share? Leave a comment below!
---