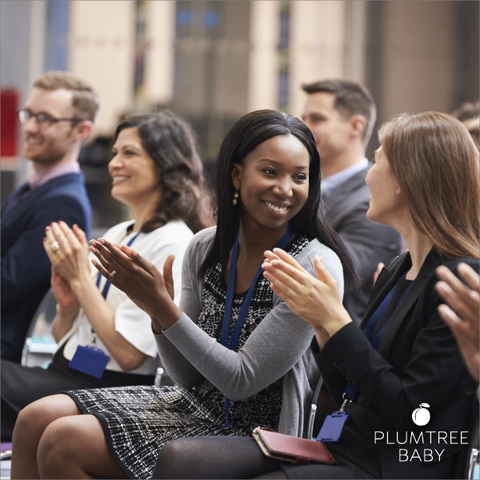 Going to a conference this year? Use these tips to make the most of it.
We are gearing up to attend a number of conferences this year and hope we will see many of you at them! If you are also gearing up for conferences, we wanted to share some tips we have learned over the years to help you make the most of your time and have a lot of fun. 
Make it a goal to meet new people
Get to know others by being friendly (smiling, saying hello, introducing yourself, etc.) and then ask they where they are from, what they think of the topic presented, what other conferences they have attended, etc. Ask questions to keep the conversation going. When meeting new people, keep the focus on them and you will be surprised by what you learn and amazed at how many interesting, inspiring and like-minded people are all around you.
Network
Bring lots of business cards or brochures to give to the new friends you meet as a way to stay in touch after the conference. You may even want to make plans to get together again while you are at the conference. Be sure you have current contact information on your cards! 
Make an agenda for your time
Look over the conference schedule in advance and note the important sessions/workshops that you don't want to miss. Add these to your calendar with the room locations and set a calendar reminder for 10 or 15 minutes before the session begins.
Take lots of notes
You will be able to look back on your notes and identify new things you learned, topics you need to research or interesting facts you want to share with your clients.
Schedule down time
Your mind might be swirling with information after hearing a great presenter, so it doesn't hurt to give yourself a break to process your thoughts by skipping a less important session, scheduling a coffee/tea break for the afternoon, or getting up early in the morning (if you didn't stay up too late talking to your new friends) to get in a mind-calming walk or quiet time before the day begins.
Locate and make note of the nearest bathrooms
There is nothing worse than having to go and having to miss out on hearing a speaker because you can't quickly find a restroom.
Bring a water bottle and snacks
Most conferences offer some refreshments and some even serve meals, but it doesn't hurt to bring along a few things in your bag to keep your stomach from growling in the middle of a session.
Check out the exhibits
True, we are a little biased, because we want you to come see us, but we also enjoy exploring all of the amazing booths in the exhibitor hall. There are all kinds of products and services that you can learn about firsthand and many offer conference deals or giveaways. You will likely use your business cards to "enter" giveaways from vendors so be sure to bring a bunch! (Hint: Plumtree Baby often attends birth conferences as an exhibitor so be sure to stop by our table).
Bring a big bag/purse 
You will have lots of supplies to tote around, such as the conference syllabus, brochures/catalogs you collect from vendors, and products you just have to take home with you.
Bring a suitcase with lots of extra room
We always end up with lots of free samples, coupons, catalogs, etc. that we want to bring back home with us. Sometimes we have time for a little shopping too. Don't try to cram all of this into an already full suitcase! Plan ahead and you will fly home with ease.
Do you have any tips to add? Share them in the comments below. 
Copyright 2015 © All Rights Reserved
Plumtree Baby, LLC
---