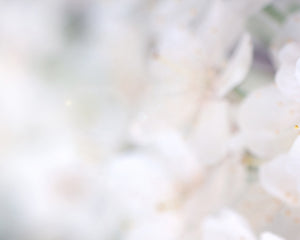 All-In-One Resource for education
Helping Parents Get Ready for Birth
Parents often have questions, doubt and fear when it comes to their labor and birth.
Having a trusted resource that answers all of their questions while working to alleviate their fears is invaluable.
The Solution
Custom Labor and Birth Packets
An engaging, comprehensive guide will answer questions and guide parents through each part of labor, birth and beyond. Our best-selling Preparing for Birth book is the perfect choice!
We include this book, along with a custom designed folder and a brochure specific to your business, in these packets. Together, packets are an affordable, engaging and appealing combination.
Best of all there is no assembly or additional handouts required!
Buy Now
Postpartum Packets Include:
Preparing for Birth Book
Best-selling 80 page guide for labor, comfort measures and pospartum.
Custom Pocket Folder
Our design team designs a folder that features your logo and branding.
Foundations Handout
This handout inspires parents to become involved in their prenatal health care and begin making plans for their upcoming birth.
Business Brochure
We include a custom 2 page brochure with details about your business to pass along to clients.
Do your materials measure up?
If you have been using the same materials for years, chances are clients can tell. Plain, text-heavy and mismatched branding all convey the wrong message about your business and are often overlooked by clients.
You're not alone! It can be difficult to keep materials up to date, especially when your top priority is caring for your clients.
Creating appealing and engaging materials from scratch can be time consuming and costly.
Labor and Birth Packets solve all of these issues and more.
Comprehensive packets cover the important topics in detail: from the physical and mental challenges of postpartum, to caring for their new baby and breastfeeding all in one beautiful, engaging resource.
And best of all, packets are affordable and customizable.
Packets Include this All-in-one guide
Preparing for Birth
Educate, support and encourage your clients as they get ready for labor with a book they will actually use. Preparing for Birth answers all of their questions while working to alleviate their fears.

Busy professionals love Preparing for Birth because it offers diverse full-color images, and features modern styling and engaging content.
We include this book in our packets as the go-to resource your clients will love.
Order Packets
Preparing for Birth - One Book Does It All
Understanding Labor
Parents benefit from relevant, easy-to-understand information to help them prepare for their birth experience. The book includes essential content for normal labor, variations, medical interventions and more.
Comfort Measures
Fear is reduced and labor is more healthy when parents have support and tools to manage their labor. With productive positions, massage steps, breathing practice and many more topics, this chapter is chocked full of useful tips.
Postpartum & Newborn Prep
Preparing for the physical and hormonal changes after birth, as well as the challenges of caring for a newborn is an essential part of childbirth education. This chapter includes basic information to introduce parents to these important topics.
Testimonials from Happy Customers
★★★★★

Great Collaboration!

This project, from start to finish, was easy. The books are beautiful and everything I dreamed about. Thanks for all the insights and quick responses along the way....

Heidi

Business Owner
★★★★★

Job well done

All of the information is presented in a non-biased way, everything is accurate, up to date and very helpful!

Kathy K.

Labor and Delivery Nurse
★★★★★

Excellent Product and Service

I've been a childbirth educator for a decade now and I absolutely love Plumtree Baby products!

Jessica L.

Educator
★★★★★

Beautiful Product

I love the Preparing for Birth student workbook. It has made the task of visual demonstration easy with excellent pictures and graphics and just enough information.

Danielle R.

Educator
View all
Customize Your Packets Today!
Upgrade your education materials and see better engagement with your clients right away.
Order Now