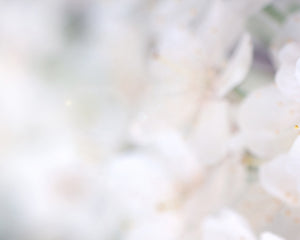 An all new resource simplifying postpartum education
Postpartum and Baby Care Packets
Preparing Parents for All Elements of Having a New Baby
Many parents feel unprepared for the first few weeks after baby arrives. From managing their physical recovery, balancing the demands of a newborn and learning how to breastfeed, this time can challenge even the best prepared clients.
Having a trusted resource that answers all of their questions while working to alleviate their fears is invaluable during this strenuous time.
The Solution
Custom Postpartum and Baby Care Packets
One comprehensive, easy-to-read book with instructive photos can ease parents' fears and instill confidence in their new role. Our Settling In with Baby book is the perfect choice!
Rather than handing clients a single book, these packets also include a custom designed folder and a brochure specific to your business. Together, packets are an affordable, engaging and appealing combination.
Best of all there is no assembly or additional handouts required!
Buy Now
Postpartum Packets Include:
Settling In with Baby Book
An 80 page guide for postpartum, newborn care and breastfeeding.
Custom Pocket Folder
Our design team designs a folder that features your logo and branding.
Business Brochure
We include a custom 2 page brochure with details about your business to pass along to clients.
Are your education materials sending the wrong message?
If you have been using the same materials for years, chances are clients can tell. Plain, text-heavy and mismatched branding all convey the wrong message about your business and are often overlooked by clients.
You're not alone! It can be difficult to keep materials up to date, especially when your top priority is caring for your clients.
Creating appealing and engaging materials from scratch can be time consuming and costly.
Postpartum and Baby Care Packets solve all of these issues and more.
Comprehensive packets cover the important topics in detail: from the physical and mental challenges of postpartum, to caring for their new baby and breastfeeding all in one beautiful, engaging resource.
And best of all, packets are affordable and customizable.
Packets Include this All-in-one guide
Settling In with Baby
Educate, support and encourage your clients as they take this momentous step into parenthood with a book they will actually use. Settling In with Baby answers all of their questions while working to alleviate their fears.

Busy professionals love Settling In with Baby because it offers diverse full-color images, and features modern styling and engaging content.
We include this book in our packets as the go-to resource your clients will love.
Settling In with Baby is Your All-In-One Guide
Postpartum Care
Having a baby brings a flood of emotions, physical changes and anxiety for most new parents. The postpartum care section addresses all of the top concerns to help your clients manage these changes. 
Newborn Care
Ease your clients' minds with a complete section dedicated to newborn care. They'll discover everything from routine healthcare procedures and newborn behavior, to the basics of caring for their new baby.
Breastfeeding
Take the stress out of breastfeeding with practical tips and helpful photos designed to reassure and instruct your clients. They'll gain confidence as they establish their breastfeeding relationship from day one.
Testimonials from Happy Customers
★★★★★

They work great!

We have been using these packets for the past 2 years. They are helpful, beautiful and an excellent resource for parents to take home. Plumtree Baby delivers beyond what is expected!

Jesse

Practice Manager
★★★★★

Job well done

All of the information is presented in a non-biased way, everything is accurate, up to date and very helpful!

Kathy K.

Labor and Delivery Nurse
★★★★★

Pregnancy Preparation 101

I absolutely love the literature that I've received from Plumtree Baby. The beautifully designed information is highly informative and easy to read & understand. I'm extremely excited to be able to provide this information to all of my clients. This is definitely taking my business to the next level!

Jessica E.

Educator
★★★★★

Very nice products

Items were shipped quickly, and the products are great. We would purchase again.

Author's name

Los Angeles, CA
View all
Customize Your Packets Today!
Upgrade your education materials and see better engagement with your clients right away.
Order Now