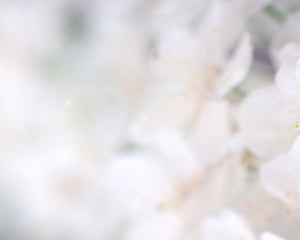 elegant, informative & diverse
Versatile & Comprehensive Lactation Resources
Your clients turn to you for advice, support and help overcoming feeding challenges.
Giving them a take-home packet of materials provides useful guidance and reassurance and leaves clients feeling supported.
simple & cost effective
Breastfeeding Packets
One comprehensive, easy-to-read book with instructive photos can ease fears and instill confidence while learning to breastfeed. Our Breastfeeding Your Baby book is the perfect choice!
Rather than just handing new clients a book, these packets include a pocket folder and handout that can be paired with ony of your own brochures. Together, this is an affordable, engaging and appealing combination your clients will actually use.
Shop Now
Breastfeeding Packets Include:
Breastfeeding Your Baby Book
A 24 page guide for breastfeeding.
Pocket Folder
A beautiful, professional-looking folder that holds all of your materials.
Welcoming Handout
This double-sided handout prepares parents for the experience of having a new baby.
Do your education materials work as hard as you do?
Clients come to you to help them through one of the most challenging times of their lives - having a new baby. They need answers, support and encouragement, which you gladly provide. But what happens once they leave?
If they can't find answers from the materials you provide, they'll turn to Google - which can be frought with misinformation.
What if you could give your clients ONE comprehensive resource that covered the important topics in detail: from the very first feeding, to managing common challenges and more that they can reference anytime they need it?
And best of all, what if it were affordable and easy to use?
Breastfeeding Packets are the solution!
Breastfeeding Your Baby
Packets include this incredible book:
Parents can learn all of the essential information to help get breastfeeding started off right with this engaging book. Breastfeeding Your Baby has step-by-step information for breastfeeding, answers most common questions and helps to alleviate their fears.

Busy lactation professionals love Breastfeeding Your Baby because it offers diverse full-color images, and features modern styling in an easy-to-read format.
You and your clients will treasure having this book as a resource.
Breastfeeding Books Include Information on:
Breastfeeding Basics
Parents need a comprehensive guide to assist them from the first moments through the first weeks of breastfeeding. The book provides this information in easy-to-read sections along with beautiful, instructive and diverse photos.
Managing Challenges
Breastfeeding challenges happen and can feel overwhelming for clients. The book includes information on common challenges and promotes seeking help from a lactation professionals to find ways to make breastfeeding work.
Beyond the Basics
For long-term success, parents benefit from understanding topics that impact breastfeeding beyond the first few weeks. From pumping and milk storage to caring for maternal health, the book provides guidance on these topics and more.
Testimonials from Happy Customers
★★★★★

They work great!

We have been using these packets for the past 2 years. They are helpful, beautiful and an excellent resource for parents to take home. Plumtree Baby delivers beyond what is expected!

Jesse

Practice Manager
★★★★★

Job well done

All of the information is presented in a non-biased way, everything is accurate, up to date and very helpful!

Kathy K.

Labor and Delivery Nurse
★★★★★

Great product!

I absolutely love the literature that I've received from Plumtree Baby. The beautifully designed information is highly informative and easy to read & understand. I'm extremely excited to be able to provide this information to all of my clients. This is definitely taking my business to the next level!

Jessica E.

Educator
★★★★★

Excellent booklet for my breastfeeding class

This booklet is well organized and the pictures are very helpful for my patients.

Anonymous

Lactation Educator
★★★★★

Perfect! Exactly what I needed!

It's easy to understand, has great pictures and has useful information in a short amount of space. Just right for keeping my clients attention.

Carrie

Educator
View all
Get ready to wow your clients!
No more piecing together resources or printing your own, our Breastfeeding Packets come ready to use and include all of the essential topics your clients need to know.
Best of all, they'll actually read and engage with them!
Order Now
Preview the Packets
We are happy to provide samples - either a digital preview or print copy by mail using the link below.

We are available via chat, email or by phone to help you select the resources that work best for your needs.
Up-to-date, professional packets you'll be proud to share with clients.
Say goodbye to outdate and unappealing materials - order your Breastfeeding Packets today!
Order Now
Upgrade to Custom
Take your resources to the next level. Breastfeeding Packets can be ordered with custom branding!
No more piecing together resources or wasting time creating them from scratch - upgrade to our professional, branded packets that are unique to your company.
one-of-a-kind
Custom Branded Packets
Custom packets include all of the great features of standard packets, plus personalized content and branding to mtach your business.
Our design team will create a personalized pocket folder and company brochure to help your business stand out.

Best of all there is no assembly or additional handouts required!
Buy Now
Compare Standard and Custom Packets
Standard Packets Include:
- Pink pocket folder with newborn images
- Breastfeeding Your Baby book
- Welcoming handout
Starting at $6.50 and available in any quantity
Order Now
Custom Packets Include:
- Custom pocket folder with your branding
- Breastfeeding Your Baby book
- Branded Welcoming handout
- Optional business brochure
Starting at $7.50 with 250 min. order
Learn More
Order Packets Today
Level-up your education materials and see better engagement with your clients right away.
Order Now