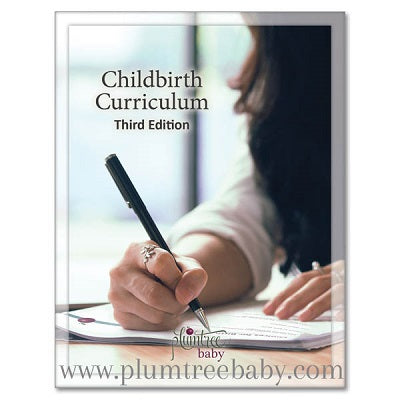 New Childbirth Curriculum
All new Third Edition Childbirth Curriculum
We don't tell you what or how to teach, but we do provide tools that make it easy to plan and teach your ideal childbirth classes. 
We are pleased to announce that our Third Edition Childbirth Curriculum is now available!
Our new curriculum is a major improvement over the previous version. It was written to meet these goals:
Contain the most recent information on birth practices and prenatal health
Be consistent with our other resources (parent books and PowerPoints)
Be straightforward and easy to use
Provide new interactive activities and informative handouts
Our Childbirth Curriculum is a comprehensive resource that brings together all of the pieces you need in order to plan and teach a quality childbirth class:
Note: the Class Handouts and Activities are available for purchase separately.
Preview
View a preview of the new third edition here:
What took us so long?
Our Childbirth Curriculum was slated to be revised in 2018. During the revision process, we realized that foundational changes were needed, beyond what was originally planned, in order for the curriculum to be as effective and user-friendly as possible. In addition, we identified the need for a new parent book to address making plans and decisions for birth, called Birth Choices (published in January), which delayed the publication. It was worth the wait!
Start teaching with this resource today! Order your copy and get it delivered instantly.
---